New Delhi– India has been the fastest growing economy but the real challenge that lies ahead is to achieve 9-10 percent growth rate, NITI Aayog CEO Amitabh Kant said on Friday.
"FDI (foreign direct investment) into India has gone up by 48 percent at a time when FDI across the world has fallen by 16 percent. The challenge before India now is to grow at 9-10 percent for three decades or more," he said here at the 24th annual general meeting of American Chamber of Commerce in India (AMCHAM).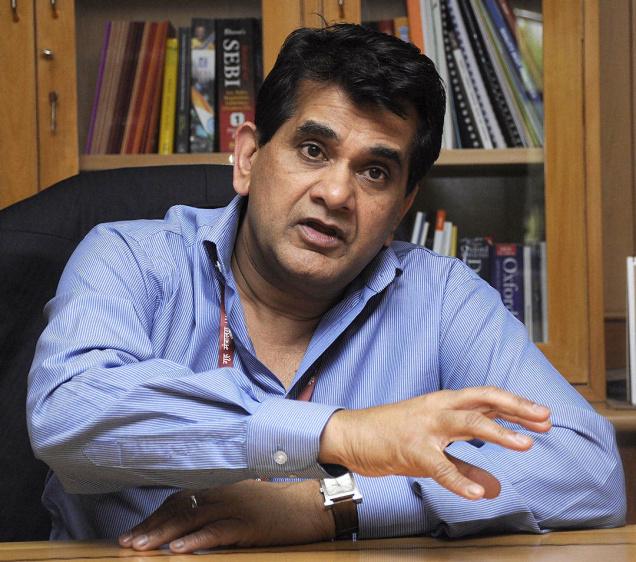 Kant however stressed that for India to grow at a 10 percent growth rate, it needs to become a very easy place to do business and embrace free trade and innovation.
"India needs to embrace free trade to penetrate its exports. India can grow only if investments come in and for that it has to be a part of the global supply chain. Basic essence of free trade and free investments must grow.
"India has opened up its multiple sectors from railways to pension funds to medical devices for foreign investment. India needs to do smart sustainable urbanisation and it will have to be in cooperation with the American companies. IBM, Cisco, Honeywell are top class global US companies that have done well in India. Honeywell could not have achieved the growth it has, had it not been for its growth in India," he said.
"We have opened our sectors. America too should open its service sectors for Indians as cooperation can't be one way," he said, adding that India will be the vanguard of the technological innovation that will happen.
"India needs to become an innovative society. We need to strengthen relationship with American universities. Future of India will depend on ability to design and innovate. US has a merit-based society. It is this merit-based society based on innovation is what India needs to capture, if it wants to grow at 9-10 percent growth rate," he said. (IANS)