By Kishori Sud

New Delhi– Having film celebrities and sportstars as showstoppers has become a near norm at fashion galas, but designer Varun Bahl believes that's no measure for a successful show.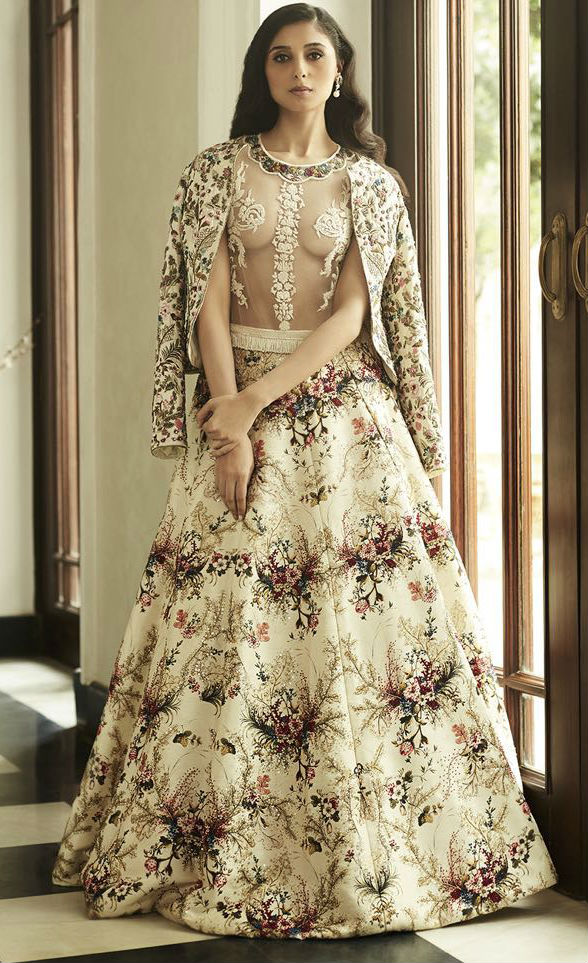 He doesn't deny that celebrities are influencers for the styles and trends that rule the roost, but at the same time he does not feel the need to rope in a celebrity to showcase his creations all the time even though he has dressed some of the best names in the Hindi film industry.
"Bollywood and fashion are two sides of the same coin in India and celebrities have a big sway in the trends and styles that rule the chart. Their reach cannot be ignored. But I believe in associating with a celebrity face only when it is truly in sync with the collection," Bahl told IANS in an email interview.
"I feel a celebrity showstopper is not essential to a successful show, but I am not averse to the idea either if it suits the concept of the collection," added the designer, who is among the participating names at the FDCI India Couture Week (ICW) 2016.
Bahl, whose creations have been flaunted by names like Kareena Kapoor Khan, Madhuri Dixit Nene, Aditi Rao Hydari, Nimrat Kaur and Kriti Sanon, stands out for his innovative use of floral prints on ensembles with an antique template and a contemporary touch.
Asked if couture is only about bridal wear in India, he said: "One can't deny that the focus of the couture market in India is largely on bridal pieces. They are considered two sides of the same coin.
"That's mainly because the wedding market in the country is one that cannot be ignored."
Also, since couture is associated with hefty price tags, "people are more likely to purchase them for wedding festivities", added the National Institute of Fashion Technology alumnus, who has been a part of the industry for over 15 years.
In that scenario, Bahl believes there is still some time before couture and wedding wear can be seen as distinguished genres.
"As a brand, we've been paving the way for couture to be embraced as part of one's daily wardrobe since the very start," added the designer, who feels the difference in the fashion sense of people in New Delhi and in Mumbai is only a myth.
"Both cities are the epicenter of style in the country, but with their distinct sensibilities. Earlier, Mumbai was largely associated with more laidback, easygoing style, whereas Delhi was considered synonymous with more put-together looks.
"But I feel this is a myth. Both cities have different style cliques, and people willing to experiment with new looks," he said.
The Lakme Fashion Week Winter/Festive has this year planned to host a fashion show catering to the plus-size segment.
In Bahl's view, "it's only a matter of time" before plus-sized models become a part of the mainstream.
"The movement has begun, but yes, it is yet to become mainstream. But it's only a matter of time. It has become increasingly important to promote a healthy body image in times when body shaming and constant scrutinising has become de rigeur," he said. (IANS)