SALEM, MA– A virtual opening celebration of the South Asian art galleries and the exhibition Zarah Hussain: Breath will be held on Dec. 9 at Peabody Essex Museum in Salem, MA.
Siddhartha V. Shah, Director of Education and Civic Engagement and Curator of South Asian Art, will introduce these exciting new spaces and will take the audience behind the scenes. Special guest on the occasion will be artist Zarah Hussain. Performances will be led by Emmanuelle Martin of classical Karnatik music and by Bishi, singer and electronic rock-sitarist.
Here are details on South Asian art galleries:
Prashant H. Fadia Foundation and Deshpande Foundation Gallery
This new gallery features a selection of objects from PEM's extensive collection of historical material from India. Focused primarily on the 19th century, the gallery considers India's long and complex history of foreign occupation, and its troubling impact on the representation of Indian people in art. Featuring some of the earliest objects to come to PEM, including unfired clay sculpture, mica paintings and kalighat paintings, the gallery considers and questions the timeless tropes of India that persist even today.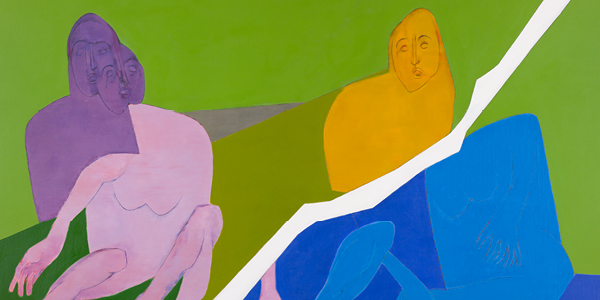 Chester and Davida Herwitz Gallery
Following independence from British Rule in 1947, artists in India aimed to uncover a visual language that was uniquely Indian in inspiration to convey their experiences, struggles, ambitions and dreams. Bridging myth with social and political history, the new Chester and Davida Herwitz Gallery tells the story of nation-building and self-discovery through works by India's most celebrated artistic geniuses of the 20th century.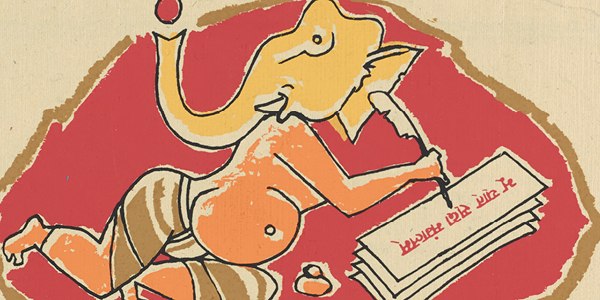 "My Dear Davey and Chester …"
These words, teeming with affection, symbolize the close relationships Indian artists forged with Massachusetts-based collectors Chester and Davida "Davey" Herwitz over the course of the couple's long-standing engagement with modern Indian art and artists. The letters and photographs shared in this Phillips Library Gallery exhibition are a fraction of Chester and Davida's personal archive, which they donated to PEM along with 1,275 works of art and their library of more than 6,000 books.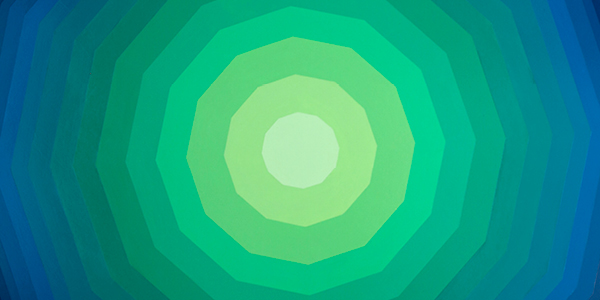 Zarah Hussain: Breath in the Jurrien Timmer Gallery
In a series of paintings commissioned by PEM, British artist Zarah Hussain explores the universal sanctity and necessity of breathing. Mining her own experiences, she integrates the personal stories of members from our community who have, in some way, experienced the physical trauma of losing their breath or its transformative healing power. Hussain's work — produced while the artist was under lockdown due to COVID-19 — utilizes the universal principles of mathematics to guide us into moments of deep contemplation and stillness. The exhibition also features an animation and soundscape that slows visitors down to activate a deeper connection to the breath.
The following donors have supported the South Asian Art Galleries: Carla and David Herwitz, the family of Lisina Hoch, Smita and Mahesh Patel, Brian and Sunita Pereira, and Jurrien Timmer.
Zarah Hussain: Breath is organized by the Peabody Essex Museum. Jurrien Timmer, Carolyn and Peter S. Lynch and The Lynch Foundation, Jennifer and Andrew Borggaard, James B. and Mary Lou Hawkes, Kate and Ford O'Neil, and Henry and Callie Brauer provided generous support.
(Unknown artist, painting (detail), about 1860. Watercolor on paper. Museum purchase, made possible by an anonymous donor, 2003. Peabody Essex Museum. Photo by Kathy Tarantola/PEM. Tyeb Mehta, Untitled (from Diagonal Lines Series) (detail), 1973. Acrylic on canvas. Gift of the Chester and Davida Herwitz Collection, 2001. Photo by Walter Silver/PEM. Maqbool Fida (M.F.) Husain, Wedding invitation (detail), 1983. Ink, paint, rice and string on paper. Phillips Library. Gift of the Chester and Davida Herwitz Collection, 2002.  Zarah Hussain, Inhale III (detail), 2020. Acrylic on gessoed plywood panel. Peabody Essex Museum. Photo by Stefan Lacandler.)