Bengaluru– The Board of global software major Infosys Ltd on Friday blamed its founder N.R. Narayana Murthy for the sudden and dramatic resignation of Chief Executive and Managing Director Vishal Sikka.
"Murthy's continuous assault, including his latest letter, is the primary reason for the resignation of Sikka despite strong Board support," said the IT major in a statement here hours after it accepted Sikka's resignation and appointed him as Vice-Chairman till the new Chief Executive is appointed by March 31, 2018
Noting that a letter authored by Murthy attacking the integrity of the Board and the management for alleged falling corporate governance standards was doing the rounds in various media houses across the country, the company said the Board took umbrage at the contents of the founder's purported letter.
"Murthy's letter contains factual inaccuracies, already disproved rumours, and statements extracted out of context from his conversations with Board members," asserted the company.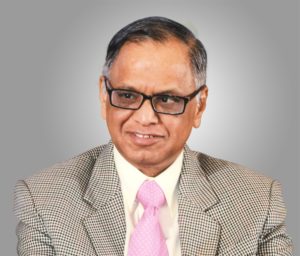 Assuring shareholders, employees, customers and communities of not being distracted by Murthy's "misguided" campaign, the company said it would continue to adhere to the highest international standards of corporate governance as it executes its strategy of profitable growth for the benefit of all stakeholders.
"Murthy's campaign against the Board and the company has had the unfortunate effect to undermine its efforts to transform itself. The Board has been engaged in a dialogue with the Founder to resolve his concerns over the course of a year, trying to find feasible solutions within the law and without compromising its independence. These dialogues have unfortunately not been successful," recalled the statement.
Declining to speculate on Murthy's motive for carrying out his campaign, the Board believed it must clarify the "false and misleading charges, as they were damaging the company and misrepresented its commitment to good corporate governance".
Sikka, who joined the tech major in August 2014, resigned on Friday citing continuous disruptions and personal and negative remarks against him.
The Board elevated Chief Operating Officer U.B. Pravin Rao as the interim CEO and MD, reporting to Sikka under its overall supervision and control. (IANS)