BOSTON–Maha Shiva Ratri was celebrated with great zeal and religious fervor at the Shivalaya Temple of Greater Boston on Monday, March 7, the temple said in a statement.
More than 800 hundred devotees of all age groups thronged temple to participate in Rudra Abhishekams performed for every 30 min between 7:00 AM and 6:00 PM and offered worship.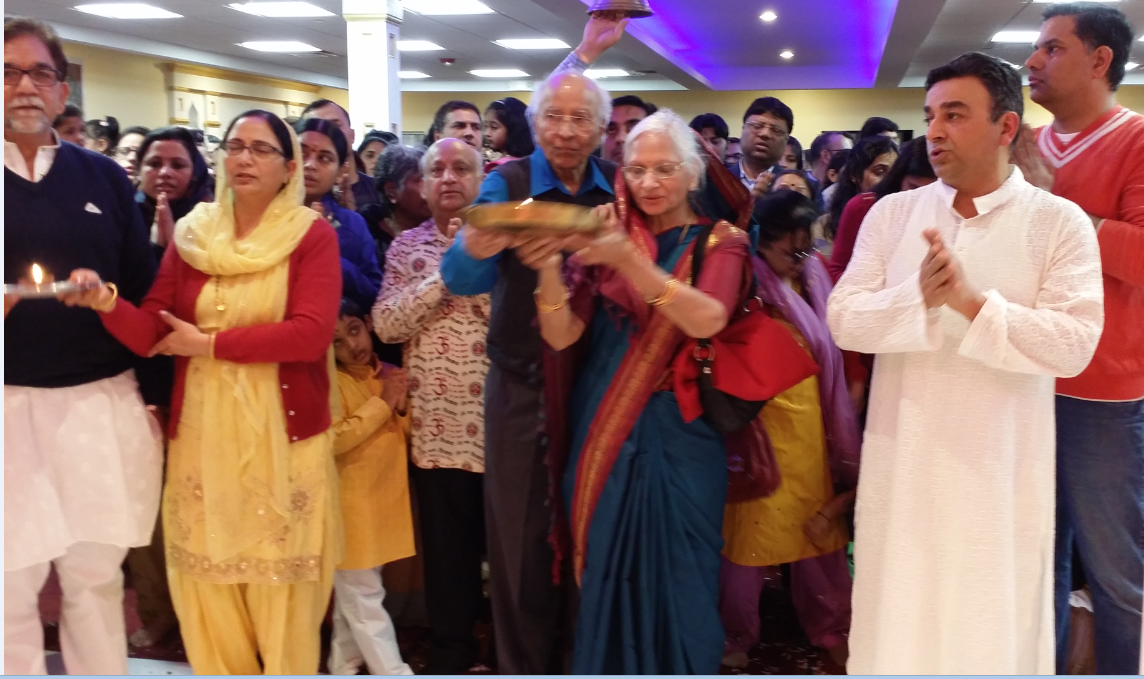 Temple witnessed heavy rush from early morning. In the evening, Shiva Tandava Nritya, Shiva Kalyanam and Bhajans were also organized as part of cultural programs of the celebration.
Children presented an amazing Tandava Nritya performance with all appropriate characters by wearing masks and wigs. Pleasant Shiva Bhajans were sung by Shri Mohan ji and his family members.
Temple priest Pandit. Jay Narayan Badal performed all day Abhishekams with all Vedic rituals and mantras without showing any exhaustion. He also performed Shiva Kalyanam with all the vivah rituals. Devotees sang Punjabi melodious Shiva Vivah songs in chorus and created a special spiritual atmosphere in the shrine. Shri. Chirag put all the programs together very agreeably and nicely. He appreciated our temple children's interest and enthusiasm.
Temple arranged delicious Maha Prasadam to all the devotees and special Prasadam to those devotees who were observing fasting.
Temple president Vijay Kumar Selhi thanked all the devotees for making this event a memorable and outstanding one. He appreciated and thanked all the volunteers of the temple who work hard with great dedication and commitment.