New York–An Indian-origin immigration manager of an outsourcing company has been found guilty in a H-1B visa fraud case, Paul Fishman, the New Jersey federal prosecutor, said on Friday.
Hari Karne, 32, admitted before Federal Judge Kevin McNulty in Newark, New Jersey, on Friday that he conspired to obstruct the investigation into a scheme to get fraudulent visas for foreign workers and falsify salary information.
Even though President-elect Donald Trump has not yet assumed office, the case came up a week after he announced that one of his priorities would be to have the Labour Department crackdown on H-1B visa fraud.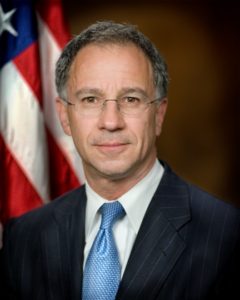 The others in the alleged conspiracy were shown in court documents seen by IANS as SCM Data based in New Jersey and MMC System headquartered in Virginia, and six individuals, but they are not listed as defendants in Karne's case.
The prosecution said that Karne, who is from Hyderabad, worked as an immigration manager with SCM Private Limited in India, which had service agreements with SCM Data and MMC System that in turn provide information technology consultants to US companies.
The conspirators recruited students and recent graduates and sponsored them for H-1B visas meant for people with specialised qualification, prosecutors said.
To comply with H-1B requirements, they showed them as full-time salaried employees of their companies, according to prosecutors.
However, they were not paid by the outsourcing companies and collected salaries only from the companies they were sent to work in.
One employee, identified only as "Individual 1" in court papers, was not paid for some time around January last year. Since the outsourcing companies had to show that it paid H-1B visa-holders full-time, Karne asked "Individual 1" to pay cash to the outsourcers from the person's earnings from the company to which the person was outsourced, prosecutors said.
The outsourcers then made out a check using what "Individual 1" had paid in cash back to the person to cover the period they had not paid in order to make it appear the person was a regular, salaried employee, prosecutors said.
Karne also admitted that in February and March last year he helped SCM Data and MMC Systems prepare false leave slips for foreign workers during a Department of Labour audit to conceal the fact that they were not paid during those months, prosecutors said.
He could face a maximum sentence of five years in jail, but often the actual penalties are less. (IANS)