By Sandeep Sharma

New Delhi– Returning to the silver screen with the fifth installment of his popular "Veeram" Navarasa series, Jayaraj does not feel the box-office pressure of directing "the most expensive film ever made in Malayalam".
The National Award-winner says he is happy taking the risk as Indian films have the "unexplored" potential of reaching the Rs 1,000 crore ($150 million) mark.
Made for around Rs 20 crore, "Veeram" features actor Kunal Kapoor as Chandu Chekavar, an infamous warrior in 13th century North Malabar. The film is an adaptation of William Shakespeare's "Macbeth".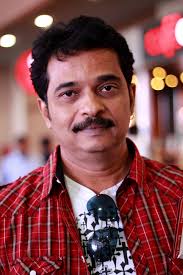 In a tete-a-tete with IANS, Jayaraj, who has directed internationally-acclaimed films like "Desadanam", "Shantham", "Karunam" and "Daivanamathil", said that "there is a huge potential in Indian film market, which is still unexplored", that's why films get surprising responses at the box-office.
"When a film crossed the Rs 100 crore-mark at the box-office for the first time, it was surprising for the Indian film industry. Now film are collecting more than Rs 400 crore in the domestic market itself.
"I feel that there is potential of Rs 1,000 crore in the Indian film industry. There is no question of a language barrier — like whether the film is released in Hindi, Tamil or Malayalam, but what matters is that the film should have a feeling of universality. Then it will run like anything," Jayaraj, who has been a part of the entertainment industry for over 25 years now, said.
To achieve the Rs 1,000 crore mark, Jayaraj feels filmmakers should spend more money on the technical aspects rather than roping in big names.
"In our industry, if there is something we need to rectify, that is perfection of technicality in films. We need to spend more money in that. That's what I have done in 'Veeram'. We have hired star technicians from around in the world for this film because they can create wonders," said the 56-year-old.
"The intention of a director should be to capture on camera a writer's thoughts and create visuals out of it. I have made a lot of films with low budgets before. The budget of a film should be determined by its subject and not its stars," he maintained.
"Veeram" — Jayaraj's fifth in his Navarasa series after "Karunam", "Shantham", "Bheebhatsa" and "Adbutham" — has been shot in the scenic locales of the Ellora caves in Aurangabad, Fatehpur Sikri in Agra and in a few areas in Kerala.
The director describes it as his "dream project".
"I was planning to make this film since the last three to four years. I found a lot of similarity between Chandu Chekaver — a warrior mentioned in the folk songs of Northern Kerala called Vadakkan Pattukal (ballads of North Malabar) — and Macbeth. 'Veeram' is a combination of both," he said.
"As we are releasing it in three different languages — Malayalam, Hindi and English — we can afford only that much budget for the film," he added.
Action choreographer Allan Poppleton, who has worked on Hollywood films like "300" and "Avatar", has been roped in to take care of the action sequences. Oscar-winning make-up artist Trefor Proud has also been brought on board.
"Instead of going behind the actors, I have given importance to the technicians. So I approached a lot of Hollywood technicians for this film.
"The stunts in the film will take viewers way back to the origin of martial arts. Almost all the actors in the film are newcomers. They practiced the special type of martial arts for six to eight months," Jayaraj said.
The makers of "Veeram", which also stars Himarsha Venkatsamy, are planning to release the film in October or November.