New Delhi–India saw a record 53 per cent increase in foreign direct investment (FDI) in the last two years owing to steps taken to foster growth, investment climate, price stability and fiscal prudence, the government told the Lok Sabha on Friday.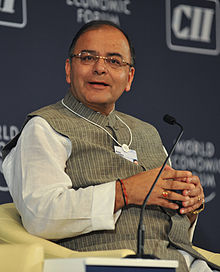 Finance Minister Arun Jaitley said during Question Hour that "comprehensive reforms in FDI have resulted in the highest ever FDI inflow in 2015-16," adding that the increase over two years has been to the tune of 53 per cent.
"Steps taken by the government to foster economic growth, price stability and fiscal prudence have improved the overall macroeconomic stability, which brightens the investment climate in the country," he said.
Jaitley was responding to a query on the amount of money foreign investors would have taken back by way of dividends and royalties, and he said that "if we say that profits cannot be taken, then nobody will come to invest."
He said that both foreign and domestic investors needed a "reasonable and predictable tax regime".