CAMBRIDGE, MA– Two Indo-American scientists from Massachusetts Institute of Technology (MIT) have been conferred with prestigious awards for their path-breaking inventions.
Nasik-born Ramesh Raskar, an imaging scientist and inventor at MIT, has been awarded the $500,000 Lemelson-MIT Prize 2016, it was announced at Cambridge, in Massachusetts, on Tuesday.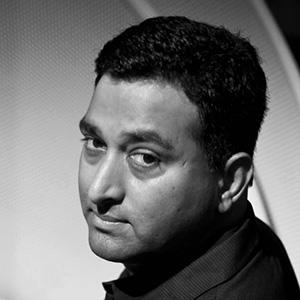 Dinesh Bharadia, researcher at MIT, won the Paul Baran Young Scholar Award of the US-based Marconi Society.
Raskar, 46, is the co-inventor of radical imaging solutions including femto-photography — an ultra-fast imaging system that can see around corners — low-cost eye-care solutions for the developing world, and a camera that allows users to read pages of a book without opening the cover.
"We are thrilled to honour Ramesh Raskar, whose breakthrough research is impacting how we see the world," said Dorothy Lemelson, chair of the Lemelson Foundation, in a statement.
The technology, currently in development for commercialisation, uses ultrafast imaging to capture light at 1 trillion frames per second, allowing the camera to create slow motion videos of light in motion.
"Ramesh's femto-photography work not only has the potential to transform industries ranging from internal medicine to transportation safety, it is also helping to inspire a new generation of inventors to tackle the biggest problems of our time," Lemelson added.
"Everyone has the power to solve problems and through peer-to-peer co-invention and purposeful collaboration, we can solve problems that will impact billions of lives," observed Raskar, who is also Associate Professor at MIT.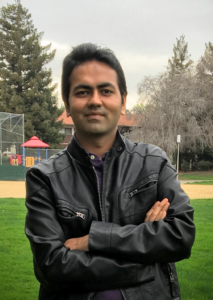 He plans to use a portion of the Lemelson-MIT Prize money to launch a new effort using peer-to-peer invention platforms that offer new approaches for helping young people in multiple countries to co-invent in a collaborative way, the statement read.
A doctorate from Stanford University in April 2015 and a graduate in electrical engineering from Indian Institute of Technology (IIT), Kanpur, Bharadia, 28, who hails from Ichalkarnji in Maharashtra's Kolhapur district, has been awarded for his contribution to radio waves.
"Bharadia has been chosen for the 2016 Paul Baran Young Scholar Award for his contribution to send and receive radio (wireless) signals, including mobile telephony and data on the same channel (wave)," the Marconi Society said in a statement.
"Bharadia's research disproved a long-held assumption that it is not possible for a radio to receive and transmit on the same frequency band because of the resulting interference," the statement said.
The Marconi young scholar award includes $4,000 prize and expenses to attend its annual awards event.
He will receive the award at a ceremony in Mountain View, California, on November 2.
Bharadia's technology can be used in India to build relays which can listen to signals from a cellular tower, transmit them instantly and extend the range across the country.
It also has the potential for multiple applications such as building novel wireless imaging that can enable driverless cars ride in severe weather conditions and help blind people to navigate indoors.
According to his Stanford PhD guide Sachin Katti, Bharadia's work enables a host of new applications, from low-power Internet of Things (IoT) connectivity to motion tracking.
Explaining his work, Bharadia explained that when two persons are shouting at each other same time through telephony, neither can hear as they are using the same frequency.
"The noise in your ears (interference) from your shouting prevents you from hearing the other person. That's why radios use two different frequencies to transmit and receive simultaneously," he said.
The shouting analogy shows that the interference is stronger than the signal the radio is trying to receive and the resulting interference depends on the environment and its reflectors, changing in real-time as people move around.
"Bharadia has demonstrated that systems can overcome all such obstacles by inventing new formulas that could in real-time model the non-linear, time-varying self-interference cancellation circuits, said the statement.
Stanford University emeritus professor Arogyaswami Paulraj said Bharadia's work in full duplex radio technology had helped advances in the domain by multiple research groups worldwide, including one group at IIT-Madras.
"Practical use of full duplex in mobile radios may not be far off," Paulraj told IANS in an e-mail from California.
Co-incidentally, Paulraj was winner of the 2014 Marconi Prize in honour of his pioneering work in developing wireless technology to transmit and receive data at high speed. The 4G mobile phones used for voice, data and video and WiFi routers operate on Multiple-Input-Multiple Output (MIMO) technology pioneered by Paulraj.