Mumbai– Industrialist Cyrus P. Mistry on Tuesday denied that he has filed any caveat pertaining to his removal as Chairman of Tata Sons.
"Cyrus (Mistry) has not filed any caveats. He has already made a statement that such concerns are misplaced at this stage," his office said here.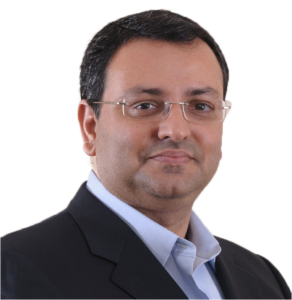 A caveat is a notice filed by a party fearing legal action and seeking to be notified before action is taken.
The Tatas have filed caveats seeking notice from Cyrus Mistry fearing legal action, his office said.
Earlier on Tuesday, the Shapoorji Pallonji Group said it was "studying the circumstance" of the unexpected corporate coup.
"Neither the SP Group nor Cyrus Mistry has made any statement yet. While the circumstances are being studied, there is no basis to media speculation about litigation at this stage," an official spokesperson for Shapoorji Pallonji Group said.
The company added that a public statement would be made as and when it would be necessary.
In a bolt from the blue, the conglomerate Tata Sons on Monday announced its board had replaced Mistry as the company Chairman, and named Ratan N. Tata as Interim Chairman of the company. Ratan Tata is Chairman Emeritus of the group.
The Board also constituted a Selection Committee to choose a new Chairman for Tata Sons comprising Ratan N. Tata, Venu Srinivasan, Amit Chandra, Ronen Sen and Lord Kumar Bhattacharyya.
The committee, set up as per the criteria in the Articles of Association of Tata Sons, has been mandated to complete the selection process in four months.
Mistry, 48, born in Ireland, had taken over as Chairman of Tata Sons barely four years ago, in December 2012. (IANS)