Mumbai– A special court on Wednesday remanded industrialist and FTIL founder Jignesh Shah to five-day's Enforcement Directorate (ED) custody after his arrest late on Tuesday in the Rs 5,600 crore National Spot Exchange Ltd (NSEL) scam.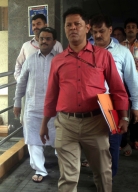 He was produced before the Special Prevention of Money Laundering Act (PMLA) Court which granted the remand till July 18 to the ED, which had accused Shah of "meticulously planning and executing" the scam.
In its remand plea, the ED said its investigations ascertained trail of proceeds of crime, revealed new facts and evidence indicating nexus and conspiracy between the defaulters on one hand and the NSEL, Indian Bullion Markets Association (IBMA) and National Bulk Handling Corporation (NBHC) on the other.
These companies are the subsidiaries of the Financial Technologies India Ltd (FTIL), which holds 99.99 per cent stake in NSEL, controlled by Shah, which indicated his primary involvement as the mastermind and ultimate controller of these entities.
As a result of criminal conspiracy, funds were siphoned off from the NSEL platform and illegal gains accrued to such entities at the cost of the more than 13,000 investors.
"Thus it appears Shah has used its subsidiary companies like IBMA and NBHC for bogus traders and money-laundering," the ED remand application said.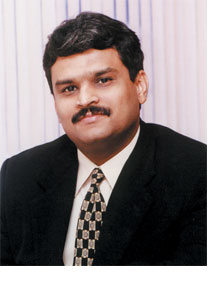 "It is apparent that the entire transactions (were) undertaken by all entities at the behest of Shah, who meticulously planned and executed the scam with the help of his puppets installed at key management positions and also in connivance with borrowers/defaulters," the ED added.
According to the ED, the proceeds of crime, identified and provisionally attracted sections of PMLA during the probe, till date is to the tune of over RS 837 crore and further investigations are underway to trace out more.
Earlier, Shah was arrested by the Mumbai Police Economic Offences Wing in May 2014 and released on bail in August that year.
Subsequently, the ED which entered into the probe, lodged criminal cases against the NSEL and 67 others under the PMLA for alleged money-laundering of crores of rupees.