New Delhi– Emphasising on the adage that the consumer is king, people will soon be able to shop, eat and watch movies at their convenience even at the most odd hours of the day as shops, restaurants and cinemas will be permitted to remain open 24X7.
The Model Shops and Establishment (Regulation of Employment and Condition of Services) Bill, 2016, to give such establishments the flexibility to operate round the clock was approved by the Union Cabinet chaired by Prime Minister Narendra Modi here on Wednesday.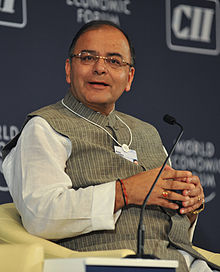 "The motive of the bill was to increase employment opportunities in the country," Finance Minister Arun Jaitley told reporters at a press briefing here on Wednesday.
"As malls work all seven days late at night, the small shops which have more than 10 workers will be given the flexibility to decide the timings and the days of work. The interest of the workers in terms of mandatory weekly holiday, number of working hours per day, of course, have to be protected," Jaitley said.
The model bill allows women to work at odd hours putting an end to discrimination in the matters of recruitment, training, transfer or promotions.
"Women will be allowed to work at night also. So, the employment opportunities for women will increase. But there will be lot of conditions for shelter, ladies toilet, adequate protection and transportation to be provided to them," the Finance Minister said.
"The bill will now be sent to states and union territories to enable them to modify their individual Acts, if they so desire either by adopting the said bill as it is or after modifying its provisions as per their requirements," the statement said.
The model bill would bring about uniformity in the legislative provisions, making it easier for all the states to adopt it and thereby ensuring uniform working conditions across the country and facilitate the ease of doing business and generate employment opportunities, it said.
However, the model bill will not cover manufacturing units.
"The bill provides for exemption of highly skilled workers (for example workers employed in IT, biotechnology and research and development division) from daily working hours of 9 hours and weekly working hours of 48 hours subject to maximum 125 over-time hours in a quarter," it said.
"This bill was finalised after detailed deliberations and discussions with public through internet and with employees and labour representatives, employers' associations and federations and state governments through tripartite consultative process," the statement said.
Welcoming the model bill, the industry players said the measure will add thousands of jobs in the sector.
"It is a very progressive move, as it would enable states to choose to keep shops and other such establishments open 24/7 all through the year. This would give substantial boost to employment generation and will also benefit the consumers in terms of more convenience and accessibility," said A. Didar Singh, Secretary General, Federation of Indian Chambers of Commerce and Industry (Ficci).
"This is a progressive decision that will benefit the service providers as well as the users," Ajay Kaul, CEO of Jubilant FoodWorks, said.
"For us, the new act opens up greater avenues for reinventing our service offering for customers and catalyse growth," Kaul said.
"With flexibility available to retailers to open their establishment 24/7, not only thousands of additional skill jobs will be added, but it will also make the retail markets vibrant, giving customers flexibility and convenience to shop anytime," Krish Iyer, President and CEO of Walmart India, said.
"This will also enable level playing for brands across online as well as offline retail platforms," Abhishek Bansal, Executive Director, Pacific India, said.
"At Pacific Mall currently shops that close by 9 p.m. can now remain open till about 11 p.m. which will be good for customers who only get a chance to shop after they return home from work or people working late shifts," Bansal said.
"This is extremely wonderful news and a victory for the NRAI ((National Restaurant Association of India). We have been lobbying hard for the past many years for the freedom of operational timings in restaurants," Riyaaz Amlani, President of NRAI, said.
"This will translate into growth across sectors such as e-commerce, organised retail, and the overall services industry, including the daily management of these establishments," Anshuman Magazine, CMD, real estate developer CBRE South Asia, said. (IANS)