Agra– Foreign tourists visiting the Taj Mahal on Wednesday had a tough time when the Archaeological Survey of India (ASI) refused to accept Rs 500 and Rs 1,000 notes as entry fee.
Tourist guide Ved Gautam said the authorities should have made some arrangements for the foreign and Indian tourists visiting the 17th century monument. They got punished for no fault of theirs.
"We do not have enough Rs 100 notes to help them out. Even Indian tourists are facing the heat. There is total confusion," he said.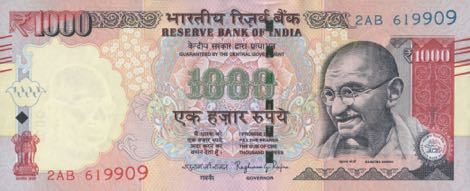 ASI chief Bhuvan Vikram told IANS: "There's little that we can do. We have displayed the government order on the ticket windows. It is a government policy. How can we help?"
Foreigners pay Rs 1,000 to enter the Taj Mahal complex, citizens of SAARC nations Rs 530 while Indians pay Rs 40.
On Tuesday night, Prime Minister Narendra Modi took everyone by surprise by demonitizing the 500 and 1,000 rupee currency notes as part of steps to battle black money. They ceased to be legal tender from Tuesday midnight.
Donald from Australia said hotels should have made arrangements for the tourists.
A tourist from France was furious. Another from the US, Liza, 29, said: "This is no way and what is our fault."
The tourist season picked up only last week. Those coming via the Yamuna Expressway were equally agitated as they could not get their supply of fuel.
"It is a very queer and absurd state of affairs. We have the money but we can buy no facilities and no petrol. Getting back would be an ordeal," said a tourist from Chandigarh, Ramesh Sehgal.
Most tourists keep big denomination notes for outings. "We dont know what to do," wondered Ghanshyam Bhai from Gujarat. (IANS)