McLEAN, Va.–Vishal Chawla has joined Grant Thornton LLP as managing principal in its Cyber Risk Advisory Services practice. The cybersecurity and cyber risk specialist will be based in the firm's McLean, Va. office and will serve clients throughout the country.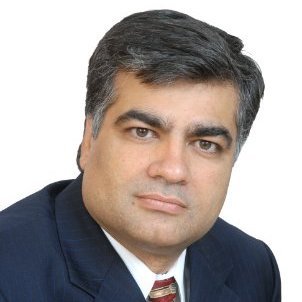 "Vishal is a recognized industry leader and we believe clients will benefit from his knowledge," said Srikant Sastry, national managing principal of Grant Thornton's Advisory practice. "Cybersecurity threats are growing, the industry is ever-changing, and Vishal joins a team that aims to keep our clients a step ahead of these bottom-line issues."
Prior to joining Grant Thornton, Chawla served in the cyber risk practice of another accounting firm for nearly twelve years, with time spent in that firm's Risk Advisory practice in India and its U.S.-based Cyber Risk Services practice. Before that, he was a senior manager in consulting services for Oblix, an organization that is now part of Oracle.
Chawla has also worked at public companies, including Kellogg's, IBM, and Digital Equipment Corporation.
Chawla holds a bachelor's degree in engineering, electronics and communication from the Delhi College of Engineering.