Washington D.C.– The U.S.-India Business Council announced a partnership with the International Centre for Entrepreneurship and Technology (iCreate), an entrepreneur incubation center of that has been set up in Ahmedabad, India.
An initiative of then Chief Minister and now Prime Minister Narendra Modi, iCreate aims to identify, nurture, mentor and grow the spirit of Innovation and the Next Generation Entrepreneurship, so innovative start-ups can become a leading job creating engine for India.
iCreate is guided by an eminent advisory board with Mr. Dilip Shanghvi of Sun Pharmaceuticals as the Chairman and Mr. Narayana Murthy of Infosys as its Chairman Emeritus. Located on its own 43-acre campus with excellent facilities, iCreate provides the complete ecosystem for innovation based start-ups. From seed capital and formal mentorship to working space, hostel facilities, and labs, the initiative covers the complete life cycle of start-ups.
The U.S.-India Business Council will actively support the iCreate's work by working with USIBC members in areas of cooperation such as sharing of mentorship program, research and startup collaboration, establishing centers of excellence and innovation, labs for pilot programs, exploring funding opportunities for entrepreneurs and other allied activities.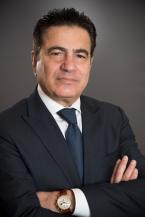 Commenting on the announcement, USIBC Chairman and Cisco Executive Chairman, John Chambers said, "Following Cisco's partnership with iCreate, I am pleased to be part of the innovation and entrepreneurship dialogue between USIBC and iCreate. An institution like iCreate taps in to the entrepreneurial spirit of Gujarat, providing the younger generation with opportunities for employment and financial prosperity. The opportunity for collaboration between U.S. companies and Indian start-ups has never been better, led in large part by India's booming innovation ecosystem where an estimated three to four new startups emerge each day. These partnerships are vital to fulfill Prime Minister Modi's vision of Digital India and Start Up India."
USIBC President, Dr. Mukesh Aghi said, "The partnership with iCreate is a necessary and timely enterprise. The Council is well positioned to provide greater levels of support to start-ups and entrepreneurship with its membership base of 400 companies from diverse business areas. To that end, USIBC will launch a webinar series called the U.S.-India Start-Up Dialogue to reinforce the bilateral trade relations. The series will highlight startups from an exciting growth industry to a diverse audience of USIBC members, government stakeholders, and other partners."
iCreate Chief Mentor, Mr. Parag Amin stated that, "This partnership brings together best of both the worlds. USIBC members offer access to cutting edge technology along with capital and iCreate brings the entrepreneurial spirit of the State of Gujarat. The goal is to succeed in Gujarat and then replicate the model to the rest of the country.
The announcement comes ahead of the Council's annual west coast summit to be held in Menlo Park, California— an annual gathering of leaders from the private sector and the government focusing on critical issues in the U.S.-India Technology Partnership. As part of the partnership, iCreate is USIBC's knowledge partner for the upcoming summit.