Chennai– Indian drug major Sun Pharmaceutical Industries Ltd has entered into definitive agreements by its wholly owned subsidiary to acquire Ocular Technologies, Sarl (OTS), the company said.
In a statement issued late Wednesday, Sun Pharma said OTS was a portfolio company of Auven Therapeutics (Auven), an international private equity firm focused on accelerated development of breakthrough therapeutic drugs.
Sun Pharma will pay Auven $40 million upfront, plus contingent development milestones and sales milestones as well as tiered royalty on sales of Seciera as consideration for this acquisition.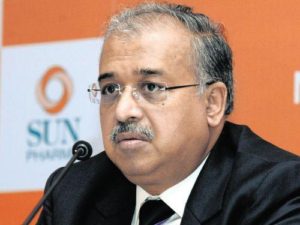 OTS owns exclusive, worldwide rights to Seciera (cyclosporine A, 0.09 per cent ophthalmic solution).
Seciera is currently in a Phase-3 confirmatory clinical trial for the treatment of Dry Eye Disease, an inflammatory ocular disease affecting approximately 16 million people in the US alone.
Seciera is a patented, novel, proprietary formulation of cyclosporine A 0.09 per cent.
"This potential acquisition signifies continued momentum in enhancing our global branded specialty portfolio," Dilip Shanghvi, Managing Director, Sun Pharma, was quoted as saying in the statement.
"Coupled with our existing pipeline consisting of BromSite, DexaSite and Xelpros, this initiative will enable Sun Pharma to significantly expand its ophthalmic presence and reach millions of patients globally," he said.
The transaction is subject to approval of the US Federal Trade Commission as required under the Hart-Scott-Rodino Act and other closing conditions and is expected to be completed by end of 2016. (IANS)