By Rich Tenorio
Harvard Correspondent/Harvard Gazette
Nisha Vora was unhappy. A high-achieving daughter of Indian immigrants in California, Vora was a graduate of the University of California, Berkeley, and Harvard Law School. After graduation in 2012, the newly minted attorney landed what many would consider a plum job in corporate law, but she found the hours long, the work uninspiring.
What to do? Two years in, she decided to take an around-the-world backpacking trip with her partner, fellow HLS graduate Maxwell Chapman. They journeyed through Europe and Asia, including a trek through the Himalayas and visits to Thailand, Vietnam, and Laos.
Vora decided to reset. She would continue in the law, but this time at a New York City nonprofit helping low-income tenants. Better, but still not quite right. "I started thinking about what actually makes me happy," she said. "The answer always came back to food."
Recently, the lawyer-turned-food-blogger released her debut cookbook, "The Vegan Instant Pot Cookbook," which builds on her success as a chronicler of vegan recipes and photos on her popular site, Rainbow Plant Life.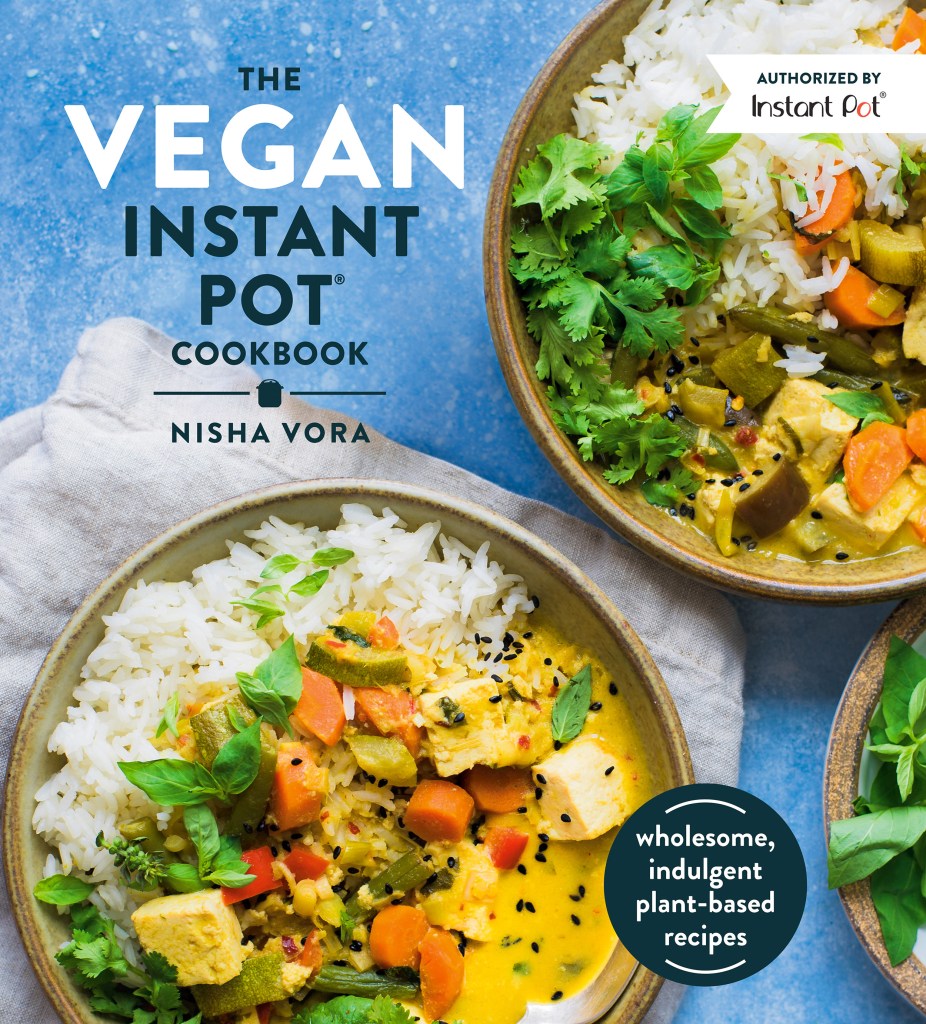 "In the back of my mind, I had always wanted to write a cookbook," Vora said. "I did not think I was qualified."
Published by Penguin Random House, the book has more than 90 recipes, many of which are accompanied by Vora's photos.
"I wanted to create a vegan Instant Pot cookbook that would be not only the bible of Instant Pot cooking, but also a beautiful book of photos inspiring you, a cookbook you share with family and friends," Vora said.
That sentiment recalls a story she tells about one of her favorite HLS professors, Todd Rakoff, himself an HLS graduate with the class of 1975. Currently the Byrne Professor of Administrative Law, Rakoff was Vora's section leader for her first-year law classes. She remembers his advice to students: "At the end of the day, if you eat dinner with people you love, you're doing something right."
Rakoff's words resonated with Vora, and they remained with her. She said that the one thing that makes her happiest "is cooking for family and friends and eating together."
Around this time, Vora became a vegan after watching 10 different documentaries on the subject over several days. She said that after she learned about the meat industry — including factory farms — becoming vegan "seemed like a no-brainer."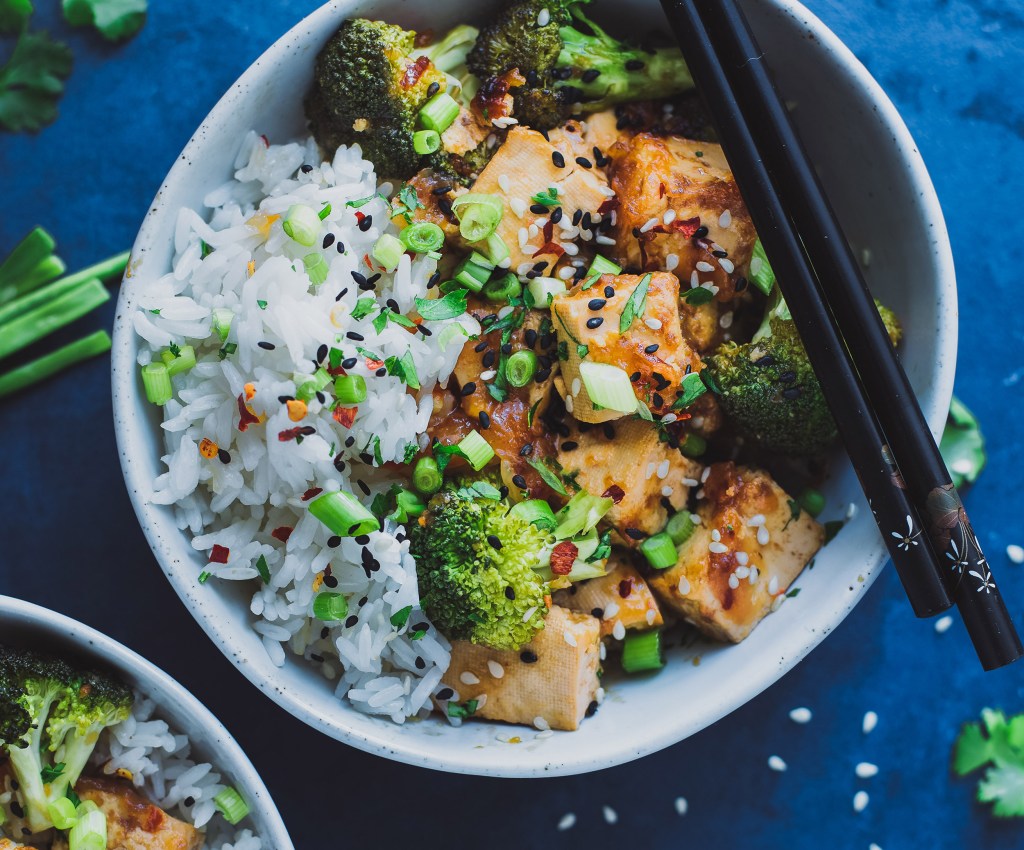 Vora's renewed interest in food, and her decision to become a vegan, led her to start Rainbow Plant Life. "It was a hobby at the time," she said, but the blog expanded to include Instagram and YouTube accounts. Readers began following Vora's recipes and photos, and a New York healthy-food startup, Hungryroot, hired her to take all of its food photography.
Many of Vora's recipes were made with an Instant Pot, which she said "really helped me get healthier meals into my diet without having much prep. Penguin Random House noticed the recipes and contacted me."
She embraced the idea of a cookbook, but it came with a shorter-than-usual time frame.
"Most cookbook authors in the U.S. are given a year," Vora said. "My publisher wanted to fast-track it. The Instant Pot is so hot; vegan cooking is so hot. It took a little under six months to write, test the recipes, and [take] pictures."
Vora's HLS background proved "surprisingly helpful," she recalled, adding that her Law School experiences, including at the Journal of Law and Gender, made her a better writer. She said that HLS instilled the "nitty-gritty things" that came in handy as she worked to create "an easy-to-read, clean, easy-to-follow cookbook."
She infused the cookbook with recipes representing a unique blend of comfort food and vegan cuisine, including versions of lasagna, chocolate cake, and mac and cheese.
Other recipes reflect food from around the world, including India, where her parents came from. (One of her favorites is tofu cauliflower tikka masala, a vegan spin on the popular chicken dish.) Although she describes her mother as a wonderful cook, she didn't like much Indian food growing up. "It was the same dal, mixed vegetables, Indian bread," she recalled, quipping, "As a child, I was already picky."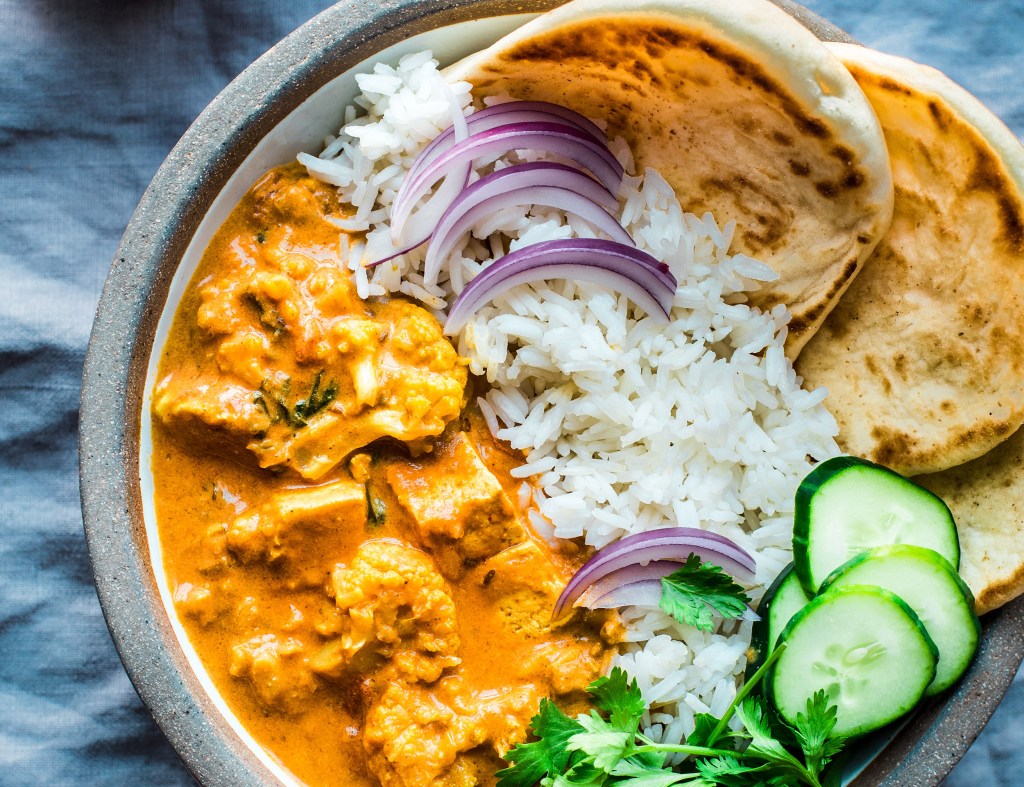 However, she has grown to appreciate Indian food — as well as the fact that her parents' homeland is a country of diverse regions and cuisine.
"I kind of rethought my earlier, childish belief," Vora said. "I tried Indian food when I would go back to visit my parents. I was excited to see my mother's cooking."
The cookbook also features recipes from other parts of the globe, including Latin America (frijoles, or Mexican-style pinto beans, are among the "Satisfying Sides") and Africa (such as the West African peanut stew).
Vora says that she often cooks for non-vegans, many of whom say that the food is so delicious, it couldn't possibly be healthy. She reassures them that not only does everything taste good, "everything's plant-based" so "you feel good about what you're eating."
(Reprinted with permission from the Harvard Gazette.)