New Delhi–A decision to set up data centres in the country cannot be mandatory and it will be not be conducive for the eco-system, Niti Aayog CEO Amitabh Kant said on Tuesday.
"Decision to set up data centre in the country cannot be mandatory and it will be not be conducive for the eco-system. I will initiate a dialogue with departments like IT, Telecom and Energy to create the best possible infrastructure for data centres," Kant said.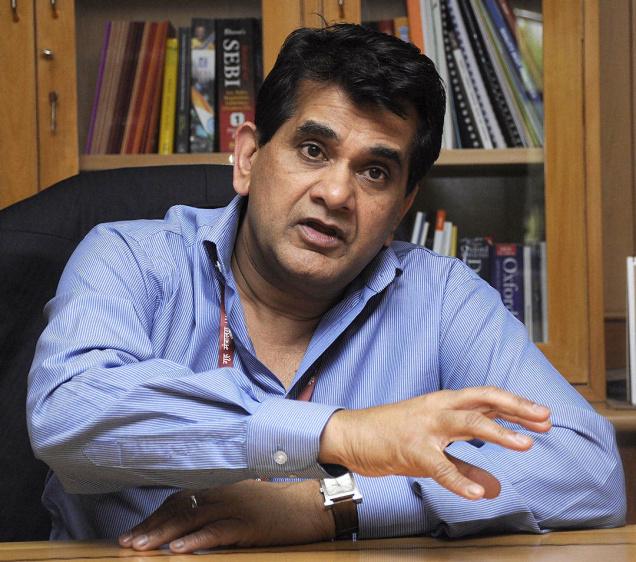 He was speaking at the launch here of a report "Make in India – Conducive Policy & Regulatory Environment to Incentivise Data Centre Infrastructure" by Internet and Mobile Association of India (IAMAI).
According to the report, India's data centre infrastructure market will be around $7 billion by 2020.
The Indian data centre infrastructure market is valued at $2.2 billion and is poised to be the second largest market for data centre infrastructure within the Asia Pacific region by 2020.
The IAMAI report highlights the opportunities for India to become a leading player in the global data centre market if conducive policy and regulatory frameworks are adopted.
The paper highlights key measures to increase innovation and stimulate innovation in what is widely considered to be one of the fastest growing technology segments at present.
The paper urged the government to facilitate data centre operations in India through clear policies to facilitate trans-border flow of data and tax incentives to woo foreign players.
At the same time, the paper warns against the dangers of forced localisation of data, adding that the same would reduce competitiveness, affect gross domestic product and harm India's fledgling reputation as an emerging data centre hub.
"India has the potential to capture a big share in the Global Data Centre market," said IAMAI president Subho Ray.
To fully realise this potential, India needs to "address some of the risks and barriers to data centre operations in the country today and create the right incentives for businesses to build effective data centre infrastructure," said Ray.