By Manisha Aggarwal-Schifellite
The Harvard Gazette
Late nights. Discarded drafts. That one great idea. Most high school seniors would agree that the admissions essay is the hardest part of a college application. The Gazette asked first-year students to reflect on theirs — the writing, the inspiration, the hand-wringing — and the lessons learned.
---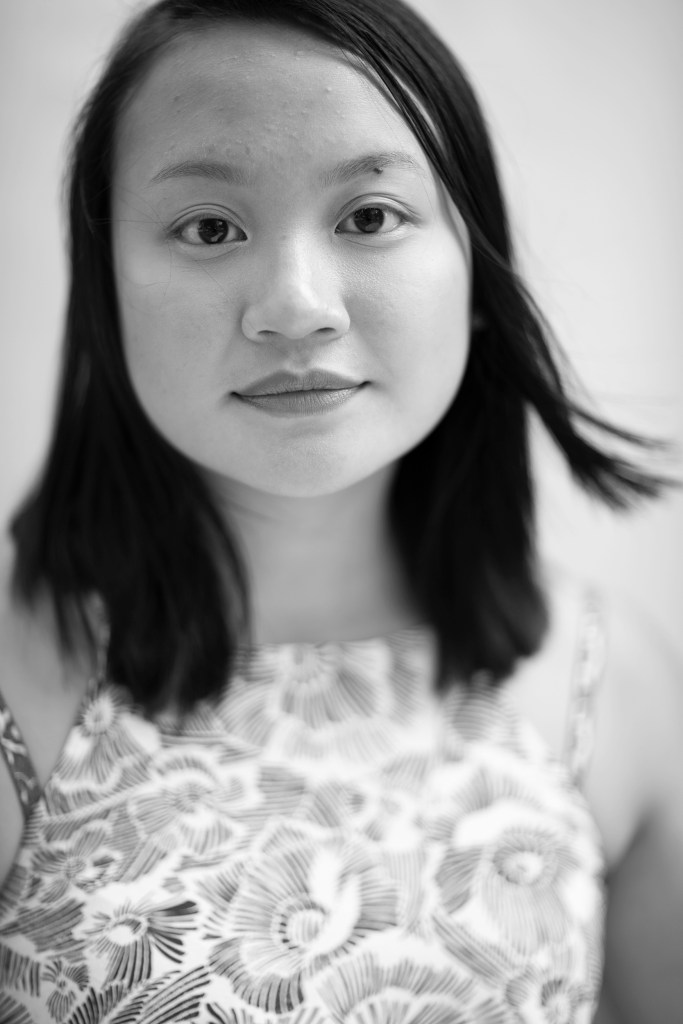 Allison Tu
Louisville, Ky.
Istayed up really late at first, when my inhibitions were down, so I could write without being self-critical and brainstorm ideas. I probably went through 20 ideas, narrowed them down to five, wrote drafts of five, and then picked one and edited and edited and edited until I finished. All of the days writing the essay were stressful. I wrote about the transition from independence to interdependence and my personal growth that was catalyzed by my parents' divorce. I reflected on my early independence as a child and how that transitioned to me depending on other people, working together in teams, and leading people to accomplish important things in our community.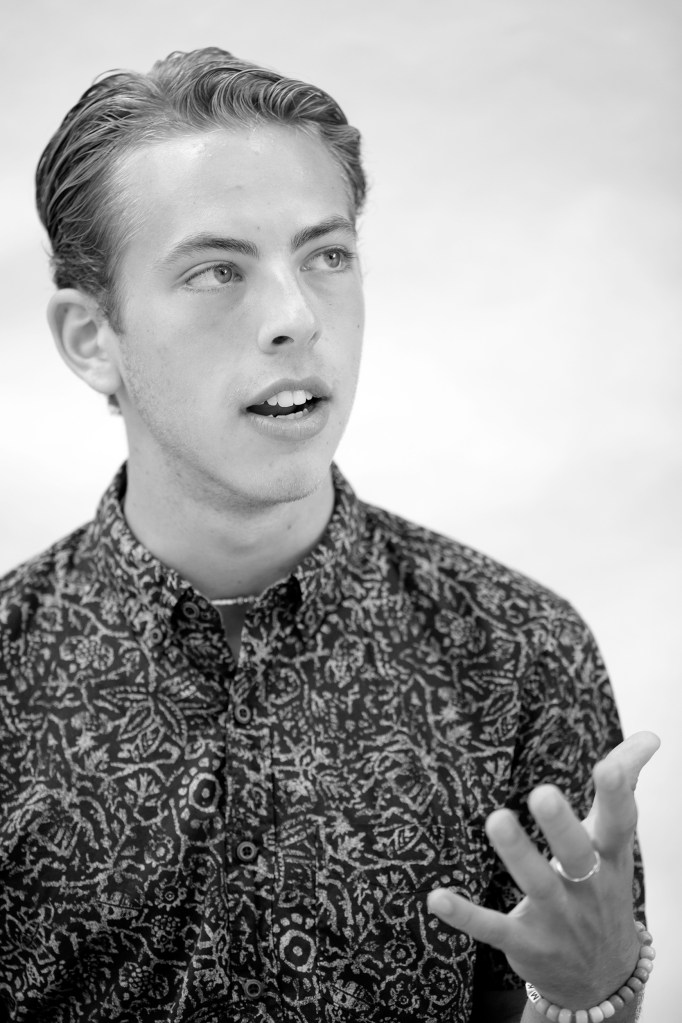 Nick Nocita
Arlington Heights, Ill.
Idistinctly remember writing my Harvard essay at Thanksgiving on my phone. The inspiration just came in waves while I was spending time with my family. I talked about my grandmother, who passed around five or six years ago. She was someone who really influenced me in terms of seeing what one can do with a selfless attitude. She had only ever earned a high school education, and she didn't have the opportunity to go beyond that. Seeing what someone can do with a high school education was amazing for me, to think about what I could do with the power of a prestigious college education. It was such an inspiration that I immediately wanted to start writing about her. My family was watching a football game, and I was pumping out this essay.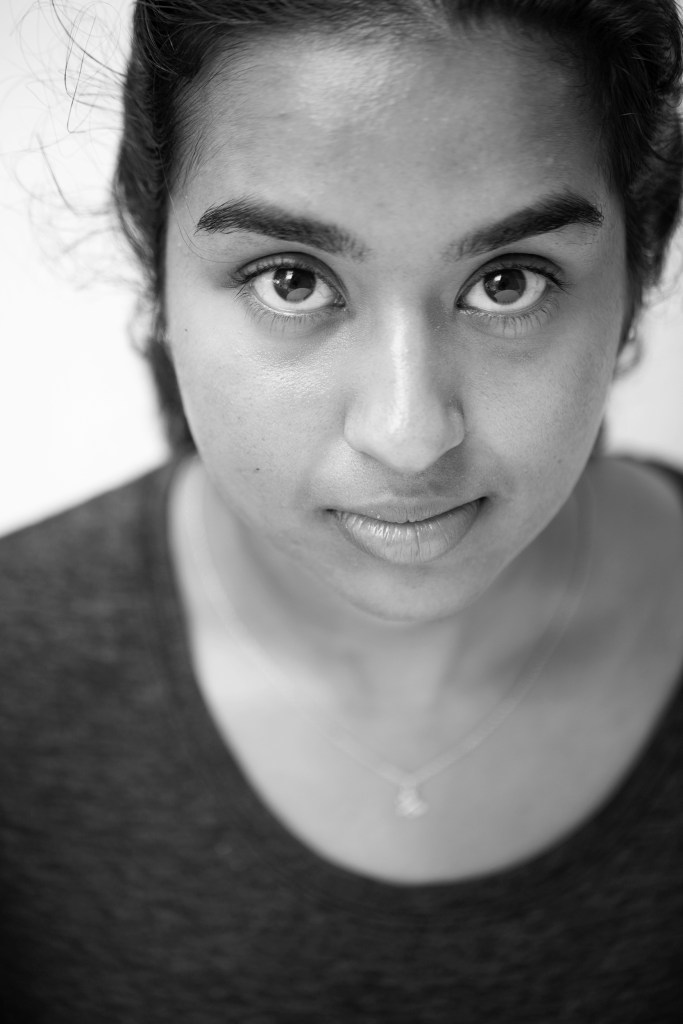 Divya Amirtharaj
Portland, Ore.
There were a couple of weeks when I was sitting in front of my laptop and getting nothing. But once I figured out what I wanted to write, it was fast; in a day, I was done. In one of my essays, I wrote about growing up in a predominantly white area and a skin condition that I have called vitiligo. I wrote about how those things impacted my identity as an Indian woman. In another, I wrote about how I went from competitive swimming, to lifeguarding, to teaching lessons, to starting a program for free swim lessons for underprivileged kids in my area. It was interesting to go back at the end and see what I had written, summing up my entire life for 17 years.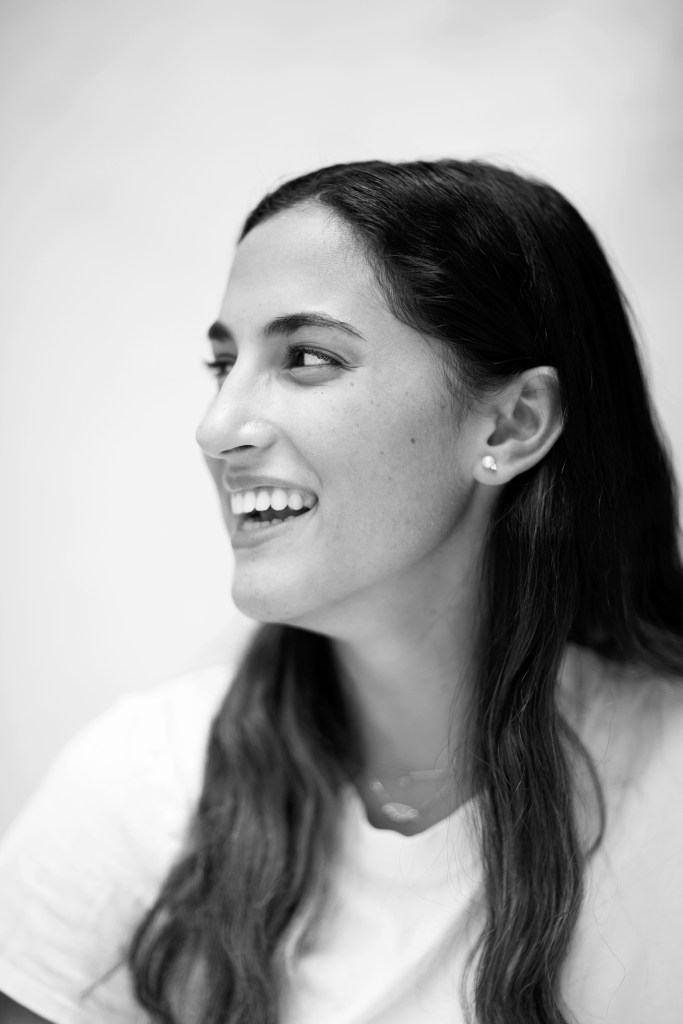 Sophie Clivio
Kingston, Jamaica
Idid submit my essay with a typo! I wrote it on Google Drive and made a comment to myself and a reference to switching something around. It's at the bottom of my essay, and I didn't realize until yesterday. I also wrote the essay as kind of a spoken-word poem. How many people have done that? I did not want to do the whole paragraph thing. I wrote about the culture shock I experienced moving from Jamaica to Milton, Mass., to attend boarding school, in terms of race and identity, because I'm a mixed-race person. I was really happy with the essay. It was very emotional to write, and I felt like a huge weight had been lifted off my shoulders when I finished it. The typo was disappointing, but it's fine! I'm here!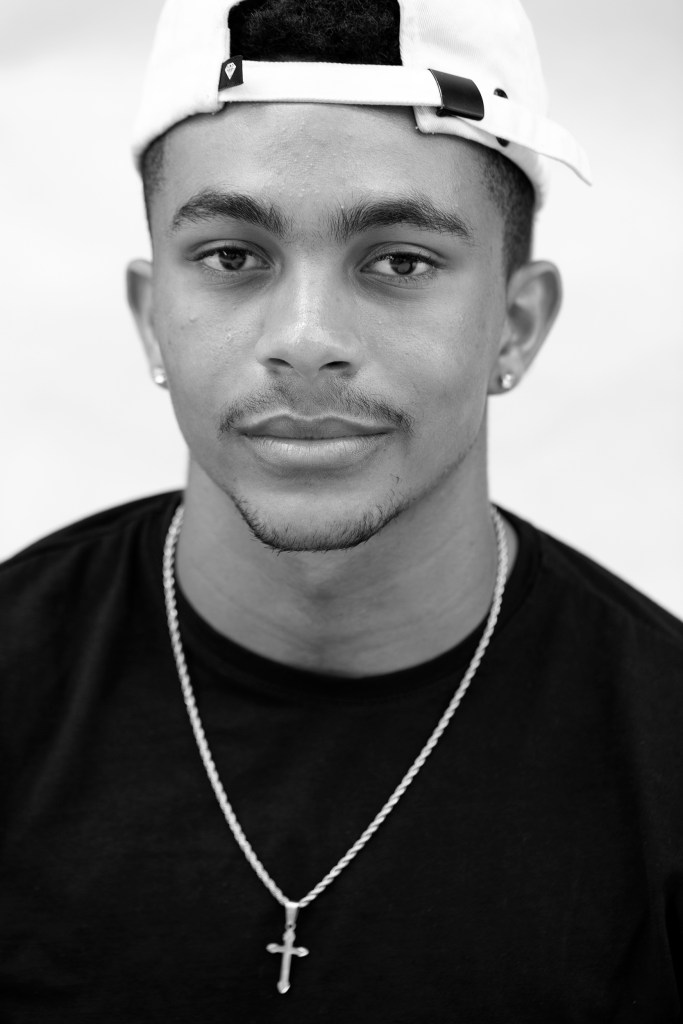 Marcus Miller
Denver
For my essay, I wrote about being an athlete and finding your way after athletics by applying yourself in school. In eighth grade, I broke my femur, and I wrote about overcoming that. Then in my senior year of high school I tore my UCLs in both hands playing football. [That experience] brought me back to the process of rehabbing through injury. My essay was about finding your identity afterward. I'm more of a math and numbers guy, and I probably went through three or four ideas before I found this one.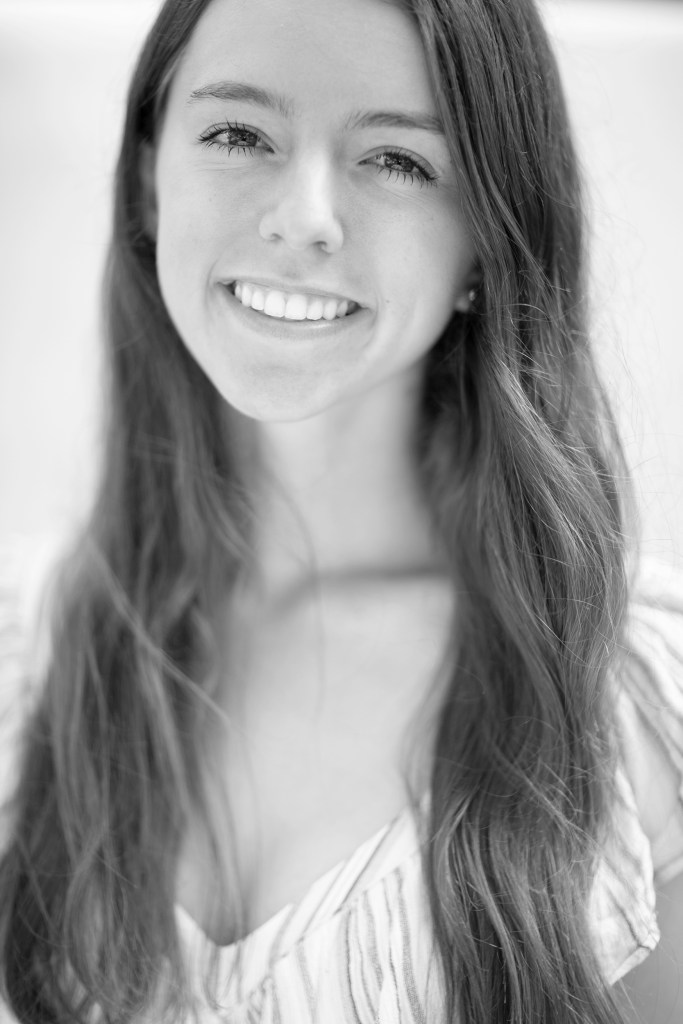 Kylie Simms
Travelers Rest, S.C.
Iwrote about living in Milan when I was younger and how it opened my eyes to other perspectives and taught me not to be so quick to judge other people. In middle and high schools, I lived back in my small town in the U.S. and missed those interactions that helped me grow, so I also wrote about wanting to attend Harvard because I wanted to experience those different perspectives again. I didn't edit my essay a lot because I wanted it to sound authentic and like my voice. I didn't want to go through and replace all the words with fancier words. I wanted to sound like a person.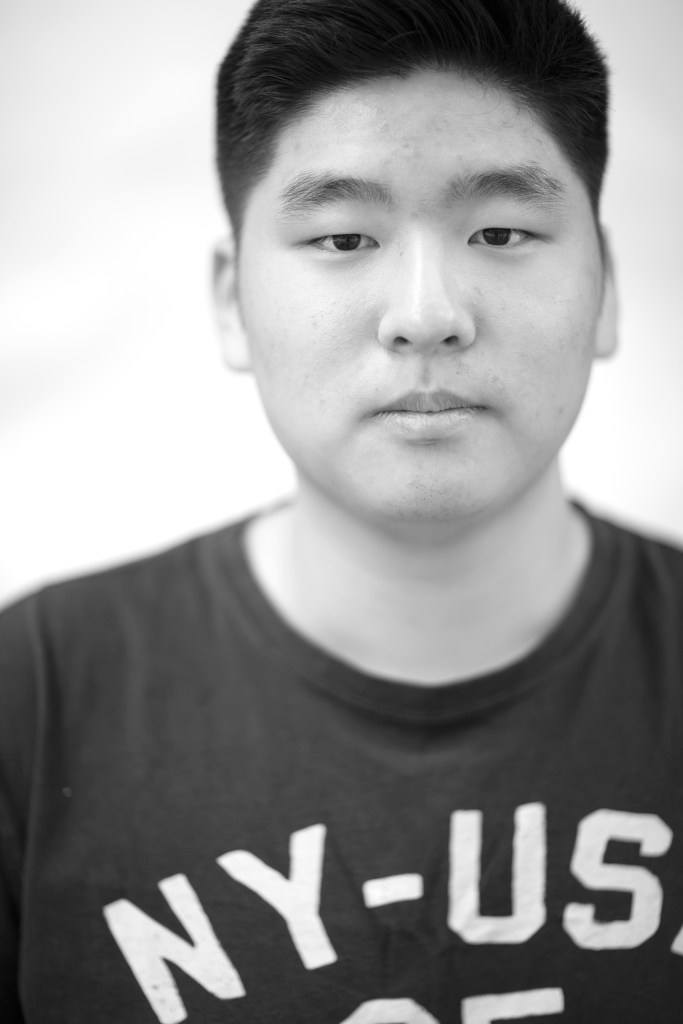 Alexander Park
Belmont, Mass.
Ihad just gotten out of the shower and thought, "Oh, I got this." I remembered this anecdote of me sitting in the back of my grandfather's car in Korea, and he was telling me about when Korea was a kingdom and about these kings from the Chosun dynasty. It was really interesting learning about this history that I wasn't able to learn in America from somebody who was super-knowledgeable and cared a lot about it. I remember my sister was leaning on me, and we were driving on the highway. It was very calming and peaceful. So, I wrote about my love for history and my love for listening to stories. A lot of people say that you have to write down your entire life story in however many words you're given, but you can highlight one really essential aspect of your identity. Telling a story about that is much more compelling than trying to fit everything in.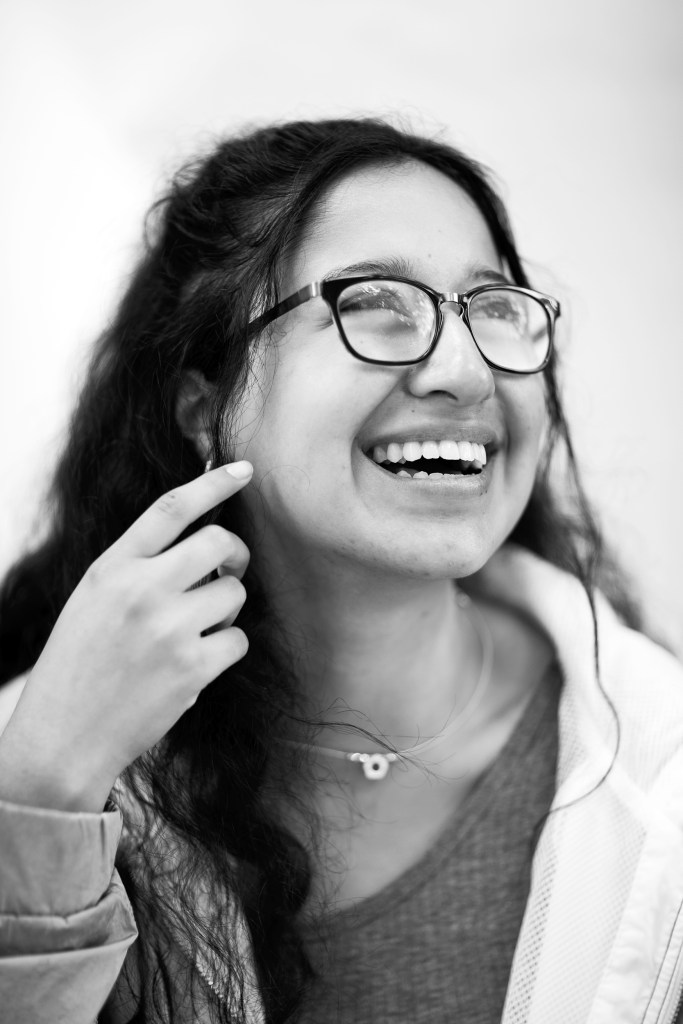 Nayleth Lopez-Lopez
Boston
When I started middle school, my mom went back to college. She emigrated from Venezuela and worked in her own convenience store for 17 years. When she started college, I took on the role of helping her edit her essays. In my essay, I wrote about asking for help and how she inspires me to ask for help, because she had the courage to ask her young daughter for help. It was so emotional to write. The first time I asked my mom to read it, I freaked out because she said she didn't know if she liked it. She thought it was too much about her. But I think it all turned out OK.
(Reprinted with permission from the Harvard Gazette.)