Amaravati–Andhra Pradesh will sign 'sister state' agreements with states of California, Iowa and Illinois during Chief Minister N. Chandrababu Naidu's visit to US, it was announced on Wednesday.
A high-level delegation led by Naidu is leaving for the US on Thursday for a week-long visit aimed at inviting investment.
Naidu would meet who's who in sectors like information technology, agriculture and education.
The 'sister state' agreements are expected to facilitate closer interactions and investments in a wide range of sectors, said an official statement.
California which shares many similarities with Andhra Pradesh is a power house of information technology and through the proposed agreement; Andhra Pradesh believes that it can share the best practices in areas of IT, agriculture and innovation.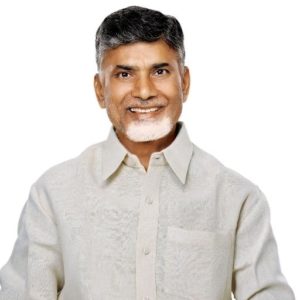 The sister state agreement with Iowa is expected to facilitate technology sharing in the field of agriculture.
Andhra is keen on enabling transfer of smart technologies with the government of Illinois.
The delegation will visit Tesla Factory in Fremont in San Francisco, which is one of the world's most advanced automobile manufacturing facilities in the world.
On May 8, Naidu will receive the 2017 US-India Business Council's "Transformative Chief Minister Awarda in California. The award is being bestowed upon him for advancing the US-India partnership at the state level.
The Chief Minister is scheduled to hold several meetings with a number of CEOs, besides making field visits to Apple, Google, CISCO, Oracle and other campuses in the Silicon Valley.
Naidu along with the Governor of California will be present during the signing of the MoU on global climate between the governments of Andhra Pradesh and California.
The Chief Minister will also address the Telugu NRIs on two occasions to exhort them to contribute their mite in the development of Andhra Pradesh.
Naidu would attend the dinner meeting being hosted by John Chambers, Executive Chairman, CISCO and would hold a breakfast meeting with representatives of the Stanford University. He will also visit the Franklin Tempelton Office.
The delegation will include Naidu's son and Information Technology Minister Nara Lokesh, Finance Minister Y. Ramakrishnudu and senior officials.