Hyderabad– TiE Global, one of the world's largest not-for-profit organisations, has launched the 'All-India Road Show on Women's Economic Empowerment through Entrepreneurship (AIRSWEEE)' to encourage entrepreneurship as a career option for women in small cities.
The AIRSWEEE has received funding from the US Mission in India of the US Department of State.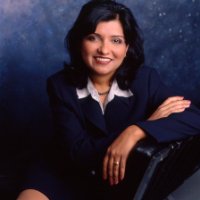 The programme's objective is to unlock value creation amongst aspiring young women in Tier 2 and Tier 3 cities in India by empowering them with greater understanding of entrepreneurship, TiE Global said in a statement on Monday.
This is a three-day workshop on entrepreneurship which will help the participants in understanding the finer nuances of sales and marketing, go-to market strategy, operations and processes, human resources and finance.
A total number of 25 participants will be allowed in each AIRSWEEE workshop to be held in Warangal, Coimbatore, Jaipur, Nagpur and Durgapur that features in-person mentoring by US-based experts who will travel to India and mentoring by India-based experts.
Five participants selected from each workshop group will then receive an additional six months of mentoring from the US and India-based mentors through video conferencing, said Seema Chaturvedi Chairperson for AIRSWEEE and Managing Director, Accelerator group LLC.
Women entrepreneurs from all over the country are invited to utilise this opportunity. A women entrepreneur can choose any city to participate.
Registration for the programme is free and the application form for the programme is available at www.women.tie.org and the deadline for registration is January 27, 2017.
Participants from all over the country can apply for this programme though the programme will be conducted only at five locations. (IANS)