By Irfan Mohammed

Jeddah–In a ray of hope for hundreds of distressed Indians and workers of other nationalities rendered jobless, Saudi Arabian King Salman has issued a series of directives to address their problems, and also earmarked Saudi Riyal 100 million ($26 million) for the workers.
According to a statement issued by Saudi labour ministry, Saudi Riyal 100 million ($26 million) has been earmarked to address the concerns of workers and end their sufferings.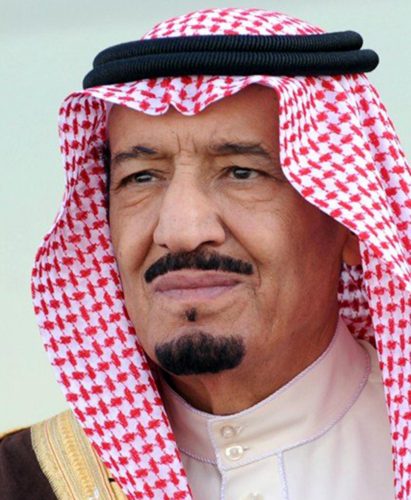 King Salman instructed the labour minister to meet with representatives of the affected countries to brief them about the measures initiated by Saudi Arabia to address the issues. He also directed the Ministry of Information to highlight the efforts taken to ease the sufferings of the workers, especially Indians and Filipinos.
King Salman also announced to increase the number of labour complaint dispute tribunals to 30 in the country.
The King directed the Passport department to facilitate exit visa and other procedures for distressed workers, and in this direction Saudi authorities are joining hands with Indian officials in Jeddah to facilitate possible employment opportunities for Indian workers.
The statement also emphasized that "one particular case of Saudi Oger is not reflecting the general phenomenon of Saudi Arabia". Construction giant Saudi Oger shut down, laying off hundreds of workers from India.
The Indian government has successfully drawn the attention of the Saudi side, and several prospective Saudi employers are coming forward to hire jobless Indian nationals belonging to Saudi Oger in Jeddah in Saudi Arabia.
Saudi employers along with Indian diplomats and Saudi labour ministry officials are visiting the labour camps in Jeddah and meeting with job seekers. They held interviews on Sunday for some hundreds of skilled and unskilled workers.
"In a series of efforts we have launched the facilitation for prospective employer and employee, interested and agreed workers can continue their jobs with new employers with new contract," said Noor Rahman Sheikh, Indian consul general.
He declined to reveal the number of jobs offered by Saudi employers, and added that if both parties agreed on mutual terms then most of the jobless workers of the current crisis can be accommodated in new jobs.
He also hailed King Salman's prompt action to address all the aspects of the distressed workers.
Indian External Affairs Minister Sushma Swaraj stated in Parliament that India will make efforts to find alternative job options for those who wish to continue in Saudi Arabia and the same was reiterated by her junior colleague V.K. Singh when he visited workers' camps last week in Jeddah. (IANS)