New Delhi–The Supreme Court on Wednesday said the possibility of Sahara chief Subrata Roy's release from jail would depend on the outcome of the first round of auction of Sahara's assets by market regulator SEBI.
The bench of Chief Justice T.S. Thakur, Justice Anil R. Dave and Justice A.K. Sikri said this as it was urged to release Roy who is in jail since March 4, 2014 on parole or put under house arrest in view of his falling health and the hot summer.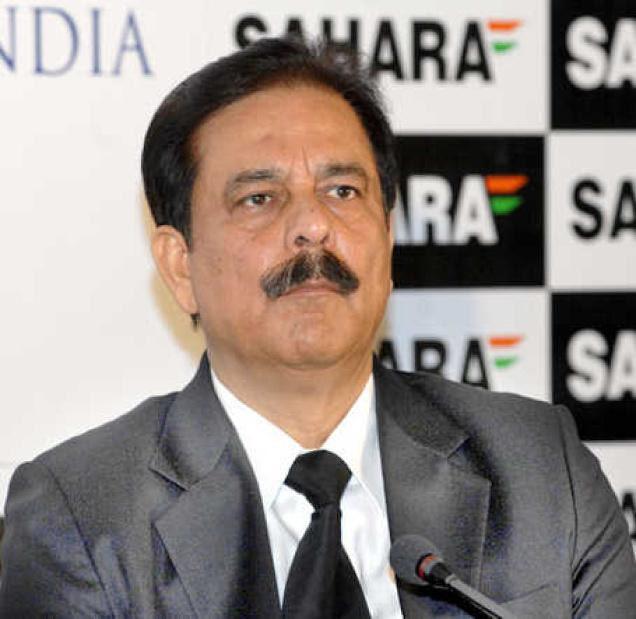 Pressing for Roy's release, counsel Rajeev Dhavan told the court that Roy was in "substantial compliance" of the order of the court.
"I am required for compliance of order of this court and I am not required for any offence," Dhavan told the court.
The court in the last hearing on March 29 had asked SEBI to go ahead with the sale of Sahara properties whose unencumbered title deeds are in its possession.
Of the 60 properties of Sahara that are up for e-auction beginning next week, HDFC and SBI Cap would sell 30 properties each.
The court also asked Sahara to submit a list of its entire properties.
Noting that the sale of Sahara's assets in the first round may generate enough money required for his release, the court sought details of Sahara's assets to ascertain whether they were sufficient to meet his liabilities towards investors, which according to SEBI stands at Rs.38,000 crore.
Having asked SEBI in the March 29 hearing to take steps for selling Sahara's properties, the court had said the properties would not be sold at a price less than 90 percent of the prevailing circle rates.
Asking the market regulator to appoint an agency to work out the mechanism for the sale of properties stated to be worth Rs.40,000 crore, the court in the last hearing said the entire process would be undertaken under the supervision of former Supreme Court judge Justice B.N. Agrawal.
The court had said Sahara would be informed about the steps taken for the sale of its properties.
The court by its March 4, 2014, order had sent Roy and two directors — Ravi Shankar Dubey and Ashok Roy Choudhary — to jail for not complying with its orders.
The court on March 26, 2014 had said Sahara will deposit Rs.10,000 crore as part payment of investors' Rs.24,000 crore that its two companies — SIRECL and SHICL — had collected through OFCD as a condition for the release of Roy and the two other directors.
The court on August 31, 2012, directed the two companies — Sahara India Real Estate Corp Ltd. (SIRECL) and Sahara Housing Investment Corp Ltd. (SHICL) — to return with a 15 percent interest the Rs.17,400 crore it had mopped up as debentures from investors in 2008 and 2009. (IANS)