NEWTON, MA— Albert Sherring, a former professor at Curry College and a long-time resident of Newton, MA, passed away on Friday. He was 92 and went to heavenly abode peacefully with family by his side.
Beloved husband of the late Dr. Shanta Sherring, he is survived by his daughter Dr. Asha Sherring and her husband Shirish Dandekar of Hopkinton and son Neil Sherring and his wife Yoshika of Westwood, MA, sister Kiran Waleski of Atlanta, and grandchildren: Gita and Raj Dandekar and Vijay and Curren Sherring.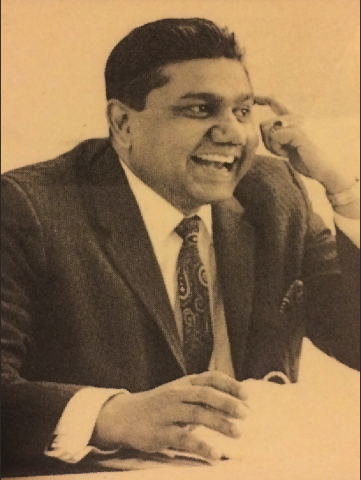 Sherring was born in Kanpur, India, and attended Ewing Christian College in Allahabad, India.  He immigrated to the United States and completed his graduate degree in sociology at Boston University. He was a professor at Curry College in Milton.  He married Shanta (Radiah) in 1960 in Cambridge.  He retired in 2010 and spent his time caring for his wife, playing chess, enjoying music and Urdu poetry and spending time with his family.
Here is the tentative schedule of last services:
Wake – Friday, Feb 3rd from 4:00 pm to 7: pm.
Funeral Service – Saturday, Feb 4th at 2: pm.
Both the Wake and Funeral will be held at: The First Baptist Church in Newton, 848 Beacon St, Newton Centre, Newton, MA.
Family and friends are invited for a gathering immediately following the service at Masala Art Restaurant at 990 Great Plain Ave, Needham, MA.