Chennai–Tapping into the high number of fliers in and out of Chennai and Bengaluru from and to Europe and the US, Jet Airways is set to start direct non-stop flights to Paris from Chennai and to Amsterdam out of Bengaluru, said a senior official here on Wednesday.
"Each way, around 1,000 passengers travel between Chennai and Europe or the US per day. Similarly, around 1,500 passengers travel each way between Bengaluru and Europe or the US," Praveen Iyer, Vice President Commercial-India Sales of Jet Airways, told media.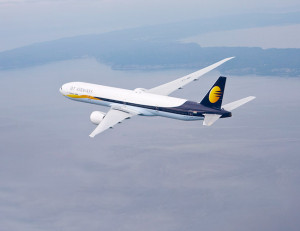 According to Iyer, the new flights would commence from October 29.
Iyer said the introductory all inclusive return fare is Rs 33,999 for economy class and Rs 129,999 for Premier class on first-come-first-served basis.
He said the introductory fare would be available for a month.
Jet Airways has also introduced specially designed JetEscapes Holidays at an all-inclusive rate of Rs 71,310 per person. (IANS)