ROCHESTER HILLS, Mich.–Allygrow Technologies, a technology-driven company focused on core engineering design, development and manufacturing engineering services for the automotive, hi-tech, medical devices and heavy industries, announced acquisition of the engineering arm of Michigan-based Ranal, a leading provider of high-end manufacturing engineering services.
This aligns with the company's aggressive growth strategy to become a pure play Engineering Research and Development Services (ERDS) provider with end-to-end capabilities and significant global footprint.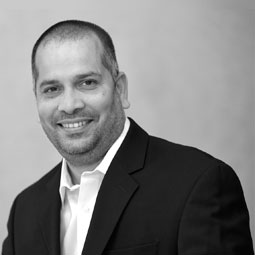 Ranal will complement Allygrow's design engineering and product development expertise with its high-end competency in manufacturing engineering services to provide a comprehensive portfolio of solutions to customers. Through its delivery centres in the US (Detroit) and India (Bangalore), Ranal will benefit Allygrow with multi-location delivery setup, access to local talent, and ready customer base in America, Europe and Asia. Ranal brings expertise of working with OEMs and Tier 1s such as General Motors, Caterpillar, KUKA, Valiant, among others.
The deal with Ranal immediately follows the acquisition of Munich, Germany-based AE Automotive Elements GmbH, a high-end product engineering firm by Allygrow.
Prashant Kamat, Founder & CEO, Allygrow Technologies, said: "With the acquisitions, Allygrow has touched a top line of around USD 15 million in less than 6 months of inception, manifesting the fast-track growth we have embarked on. We aim to reach USD 100 million in revenue over the next 4 to 5 years, and gain impetus in areas such as aerospace, medical technology and embedded space."
"We have identified additional targets (between $ 25 to $ 30 million size) in the chosen verticals and discussions are in advance stages for the same. We have also initiated discussion for funding of the same," Prashant added.
Rakesh Mahajan, CEO, Ranal, said: "Allygrow's strengths in product development will complement Ranal's expertise in manufacturing engineering, which definitely is a growing segment. I am sure our team members will have great prospects ahead."