New Delhi–Fugitive diamond merchant Jatin Mehta, who allegedly owes Indian banks Rs 7,000 crore, is not bankrupt as his wife recently transferred Rs 1.86 crore to a Swiss account in Zurich, and the Mehtas own a jewellery company in Britain, according to a report.
India Legal, a politico-legal weekly, claimed in its latest edition that it has obtained "proof" that the Swiss account of Mehta's wife, Sonia, is "very much active".
"On June 28, Sonia Jatin Mehta applied for a bank to telegraphically transfer 3,98,603.85 Singapore dollars, worth approximately Rs 1.86 crore, from her Far Eastern Bank Account No: 4333 666 7444 in Singapore to an account in Bank Vontobel AG, Gotthardstrasse 43, Zurich, Switzerland," the weekly claimed.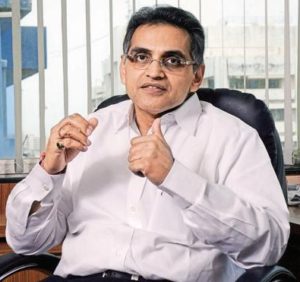 Mehta, the magazine said, also owns a company in the United Kingdom called the Diamond Distribution Company that was incorporated on August 1, 2016.
Mehta, the promoter of Winsome Diamonds, which owes Indian banks a whopping Rs 7,000 crore, has listed his address with the Registrar of Companies in the UK as 1 Bell Street, 2nd Floor, London, England, it said.
In list of those declared wilful defaulters by banks, Winsome Diamonds is ranked No.2. — just a rung below liquor baron Vijay Mallya who has a cumulative outstanding of Rs 9,000 crore.
Mehta and wife have also fled the country and taken citizenship in St Kitts and Nevis, with which India has no extradition treaty. They gave up their Indian citizenship in 2013-2014. The government of the dual-island nation in the Caribbean has a "citizenship by investment" programme which has attracted several foreign nationals from across the world to the tax haven.
The magazine said the couple is currently based in Dubai and London but travel widely between Singapore, London, Europe and the US and maintain Swiss bank accounts.
Mehta's Winsome Group attracted trouble with repayment of bank loans in March 2013. In October that year, the company and its promoter were declared wilful defaulters and the loans declared as non-performing assets.
The CBI took up the case in 2014.
Mehta also has political connections. His son, Suraj, is married to Krupa, the daughter of the brother of Gautam Adani, known to be close to senior BJP leaders. (IANS)