NEW DELHI– In the next three years, the government aims to take digital literacy to at least 50 percent from the current level of 15 percent, Communications and IT Minister Ravi Shankar Prasad said here on Thursday.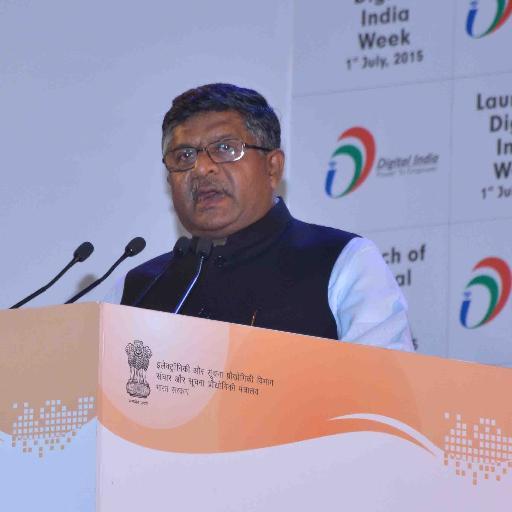 At an event to award the winners of the Digital India Week's online quiz competition on cyber safety and cyber awareness, Prasad said 100 percent digital literacy was needed to make India a truly digitalised society.
He said the world was keenly watching the developments in India and it was the responsibility of the youth to come up to expectations.
He said more than 4,000 innovators have come to India to explore possibilities in the fields of IT and electronic manufacturing.
Prasad said the knowledge economy will prove to be the driver of change, and initiatives of the government in this direction would place the country in a certain advantageous position.